« Back to Staff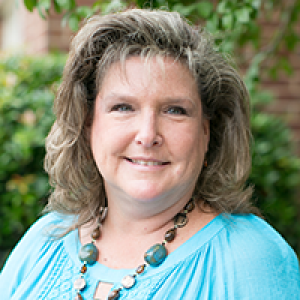 Ramona Henson
Graphic Design Coordinator
Ramona was born and raised in Montgomery in the Christian home of Andrew and Julia Carr. She is a graduate of Carver High School and attended Auburn University and Auburn University at Montgomery, majoring in Visual Arts with an emphasis in Computer Graphic Design. She has used her talent as a graphic designer at a local advertising agency, printing company and in her own business before joining the Faith Radio team as the Graphic Design Coordinator in March 2006.
She and her husband Geoff have lived in Louisiana, Guam and South Carolina while serving the USAF before returning home to Montgomery. They are the proud parents of one very talented son, Zach.
Jesus came into Ramona's heart at the early age of six, and she was baptized one week later on her seventh birthday. God later spoke to her through a revival evangelist, who communicated the gospel with chalk drawings as he preached the message. She envisioned through those messages that God, the Grand Designer, would later use her passion for art and design to share His perfect love for His glory and His purpose.