SOLD OUT!! Gaither Vocal Band - Montgomery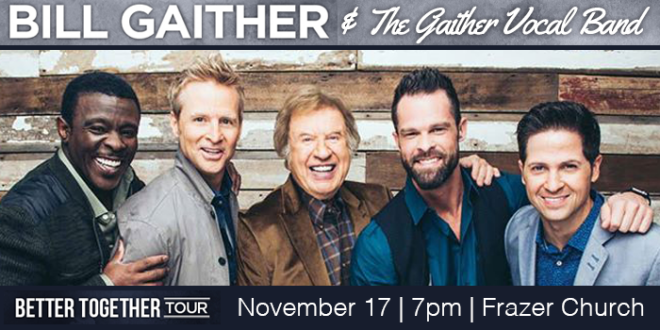 Friday, November 17, 2017, 7:00 PM
The Gaither Vocal Band and other artists will be featured on the Better Together tour on Friday, November 17 at 7:00 p.m. at Frazer Church in Montgomery. This concert is now SOLD OUT!!
*******
Ticket Prices: (Additional fees will apply.)
Artist Circle General Admission: $35.00
General Admission: $30.00
Senior (60+): $25.00
Child (12 and under): $25.00
Groups of 10+: $20.00
Groups of 10 or more receive 1 FREE ticket!
To charge by phone or for more information, call 1-855-484-1991
Tickets are also available at the Frazer Bookstore.