Rise Out of the Dark Tour with Mandisa and Danny Gokey - Montgomery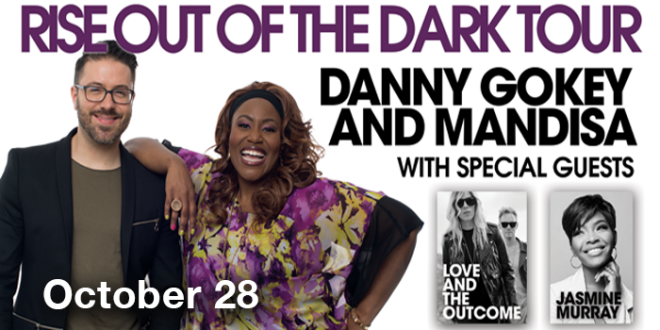 Saturday, October 28, 2017, 7:00 PM
The Rise Out of the Dark Tour featuring Danny Gokey and Mandisa with special guests Love & the Outcome and Jasmine Murray will be at Frazer United Methodist Church in Montgomery on Saturday, October 28, at 7:00 p.m. Doors will open at 6:10 p.m. Tickets may be purchased online or at the Frazer Bookstore.
**********
You can receive a 50% discount on non-VIP tickets with the code, INSIDER for a limited time.
Call 1-800-965-9324 to order by phone.
General Admission: $26.50
VIP: $49.50
VIP INCLUDES:
- Q&A with Mandisa & Danny Gokey
-Designated VIP Early Entry Door
-Best Reserved Seats in House
-Exclusive Merch Booth Time Before Regular Doors Open