Iron Works Men of Steel - Andalusia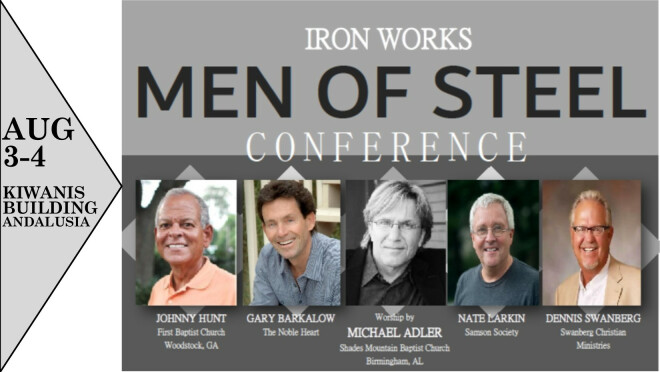 Friday, August 03, 2018, 6:30 PM
The Iron Works Men of Steel Conference in Andalusia will be on Friday and Saturday, August 3 and August 4, at the Kiwanis Community Center. The featured speakers will be Johnny Hunt, Gary Barkalow, Nate Larkin, and Dennis Swanberg. Michael Adler will be leading worship. Friday's session will begin at 6:30 p.m. and Saturday's session will begin at 9:00 a.m. Tickets may be purchased in advance.
*********
Tickets cost $25.00 per person.
For information, please call Iron Works at 334-488-1129 or email .
Tailgating begins at 5:00 p.m. on Friday evening.