National Day of Prayer 2018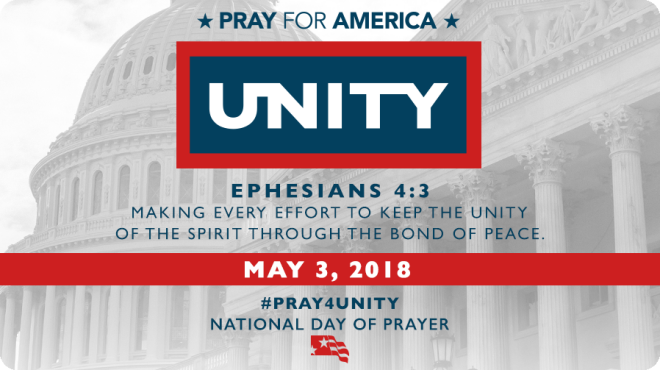 Thursday, May 03, 2018, 12:00 AM
The 2018 National Day of Prayer is coming up on Thursday, May 3. You can learn more at the National Day of Prayer website at NationalDayofPrayer.org.
**********
Also, you can click here to see a schedule of National Day of Prayer events.
You can submit an event to be displayed on the Faith Radio National Day of Prayer schedule through this link.
**********
Here are some scheduled events in the Faith Radio broadcast area:
Lee County National Day of Prayer
May 3 | 12:00 pm - 1:00 pm | Lee County Courthouse Square
The Lee County National Day of Prayer event will be held at the Lee County Courthouse Square on 9th Street in Opelika. In case of rain, the gathering will be held in the sanctuary of 1st Baptist Church-across the street. For more information, contact Laura Fuller at 334.744-1447 or e-mail .
Rain Location: First Baptist Church of Opelika
++++++++++
Montgomery Prayer Breakfast
May 3 | 7:00 - 8:30 am | Alabama Activity Center
The annual Montgomery Prayer Breakfast, hosted by the City of Montgomery and Montgomery County, will be held at the Alabama Activity Center on Dexter Avenue. Tickets are $25.00 each and available at His Vessel Ministries in Union Station and You Name It on Atlanta Highway. For more information, you can call 334.356-4478.
++++++++++
Montgomery Bible Reading Marathon
May 3-6 | Alabama State Capitol
His Vessel Ministries in Montgomery is sponsoring a Bible reading marathon beginning on Thursday, May 4 at 8:30 a.m. and continuing through Sunday, May 6 at the State Capitol in Montgomery. To sign up for a slot to read God's word, go to
www.hisvessel.org
.