« Back to Staff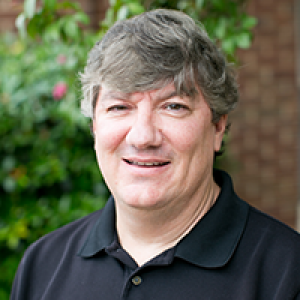 Billy Irvin
Director of Ministry Relations
Billy Irvin and his wife, Camilla, have two married daughters, Nikki (Beau) Darley and Alissa (Slade) Parrish. He has over 12 years' experience in radio broadcasting. Billy was born and raised in Montgomery. He graduated from Auburn University Montgomery with a degree in Business and has over 25 years of business computer technology experience.
At Faith Radio, Billy is responsible for developing the ministry through prayer, fund-raising events, speaking and emceeing at public events, while also making personal visits to churches and community events. While leading the ministry to have over $800,000 in annual gifts, Billy participates in the on-air ministry team, making remote broadcasts from throughout the listening area. Additionally, Billy leads Faith Radio's social media communications that touch thousands of people each day through Facebook, Twitter, and Instagram. He regularly communicates on the air to share stories of God's faithfulness. Billy says, "Faith Radio is a regular part of my daily life and has taught me to be a better father, husband, bible teacher, and follower of Christ. Faith Radio provides Psalm 1:2-3 …as we are 'like a tree planted by streams of water' when we listen, learn and meditate on His word and His teachings from the music and great programs heard daily on Faith Radio."
Billy and his wife have taught 9th graders for over 16 years at his church, where he has served in many other areas including Deacon Chairman, Building Committee, and Prayer Committee. Billy is also involved in many community organizations. He is former President of the YMCA Jimmy Hitchcock Memorial Award, a member of the Kiwanis Club of Montgomery, served on the board of the Montgomery Medical Outreach Ministries, emcees Distinguished Young Women of Alabama, and greatly enjoys participating in Alabama Raceway Ministries. He loves sports and is the public address announcer at high school football and basketball games. He loves public speaking and sharing stories to small and large audiences throughout Alabama churches, schools, banquets, and special events about how God is at work all around us.